Through our Vibe app store
---
This article applies to the Vibe Board Pro 75″.
---
Vibe has 50+ approved 3rd party applications available in the Vibe app store. (Please see this page for the current list).
To download or launch a new app, tap on the App List icon on the bottom toolbar menu, and select App store:
Once you're in the Vibe app store, you'll be able to see all of the currently downloaded apps, and download additional apps within clicks.
Uninstalling Applications
To uninstall apps, go back to the App List, long press on the apps you want to uninstall, and then select "Uninstall" on the popup menu.
Want more apps? Try to create shortcuts:



For apps in the Chrome Web Store or online web version apps, you can create a shortcut in the App List for faster access next time. When you are on the app's page, click on the dots icon, select More tools - Create Shortcut.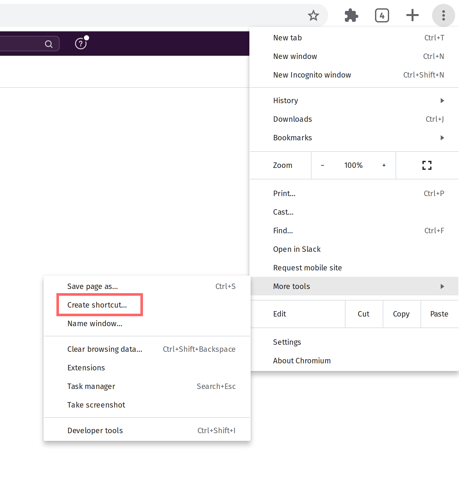 Create a name for your shortcut, and a quick shortcut will now appear on your App List. You can now directly launch it from there next time.
You can long-press on the app icon to change some basic settings. For example, if you choose New Window for the app, it will launch in a new window rather than a new tab in the browser.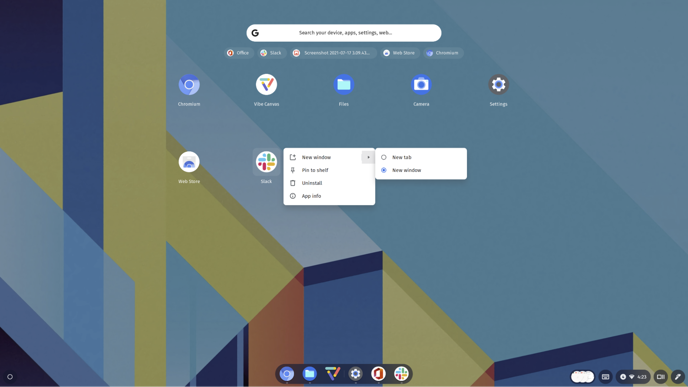 Please note Chrome extensions cannot be created as a shortcut. To launch or manage these, click on the puzzle icon to view them.