---
This article applies to the Vibe Smartboard Pro 75″.
---
For apps in the Chrome Web Store or online web version apps, you can create a shortcut in the App List for faster access next time. When you are on the app's page, click on the dots icon, select More tools - Create Shortcut.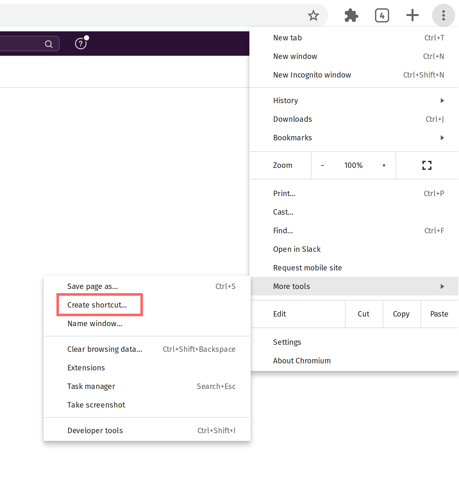 Create a name for your shortcut, and a quick shortcut will now appear on your App List. You can now directly launch it from there next time.
You can long-press on the app icon to change some basic settings. For example, if you choose New Window for the app, it will launch in a new window rather than a new tab in the browser.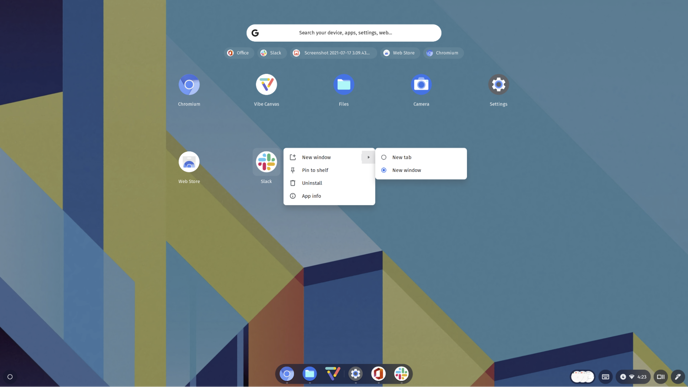 Please note Chrome extensions cannot be created as a shortcut. To launch or manage these, click on the puzzle icon to view them.