Creating a new Canvas project is easy!
1. On the home screen, you can tap on Vibe Canvas to start whiteboarding.
We recommend creating an account so that all personal settings and files are saved automatically as you work. Simply tap on the "Sign in" button in the upper right corner.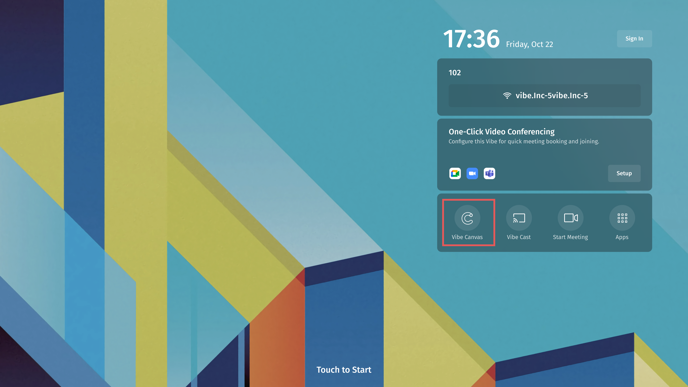 2. Once you open the Canvas app, you can click New Canvas on the upper left to create a new Canvas project.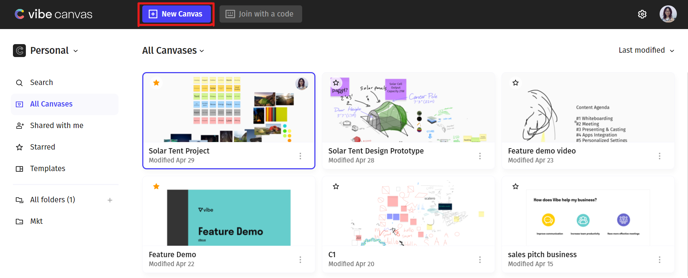 3. Pens: You can go to the pen icon and choose the drawing tool you're looking for.
4. Shapes: This feature allows you to select a preset Shape to add to the Canvas.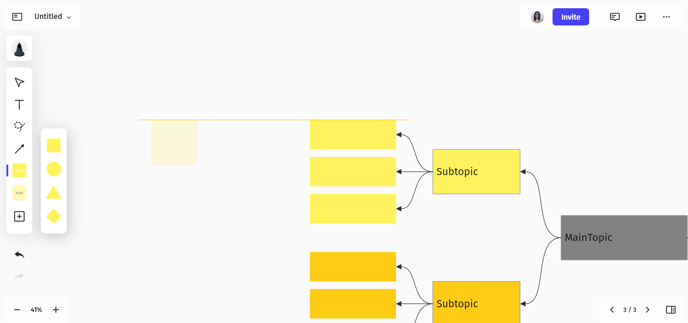 Once you have added the Shape, you can adjust the outline color, background color, add text, copy, cut, delete or resize by selecting the Shape with your finger or stylus.
When a Shape has been selected, you can also create connections between Shapes by drawing a line from the purple circles outside one Shape to the side of the Shape. (Please see this video)
5. Sticky Notes: Click this feature and then select the part of the Canvas to add a Sticky Note.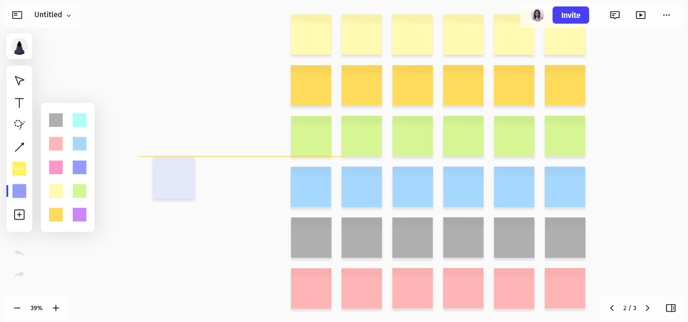 To resize the Sticky Note, press and hold with a finger or the stylus and use the white navigation circles to resize or drag. To edit or delete the Sticky Note, click on it with the stylus or a finger and use the pop-up edit menu to make changes.
6. Import: Use the Import feature to import images or documents from your cloud drives (See Cloud Drive Integrations for more details), or import Templates from your Template library.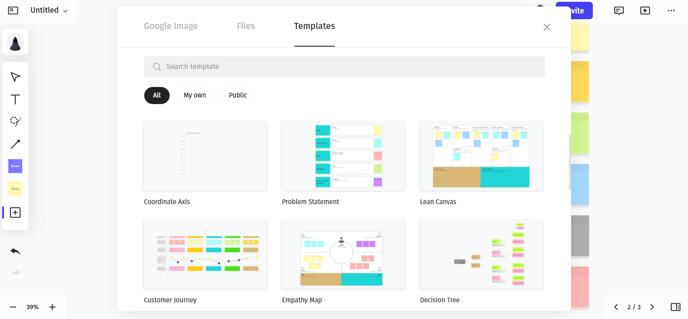 7. Invite: To share a canvas, let's tap the "Invite" button on the top right. From there, we can choose from several sharing options: by email, by link, or with a Canvas or QR code.