Most of the Vibe features have been optimized to use with your Vibe stylus.
We'll open the Vibe Canvas app, go to the pen icon and choose the drawing tool we're looking for.

Pens
We can change the weight and colors of each pen, and save our most-used, customized pens right here for future use.
Eraser
To erase, we can either tap the erase button on the stylus to switch to the eraser tool, or we can select it from the toolbar.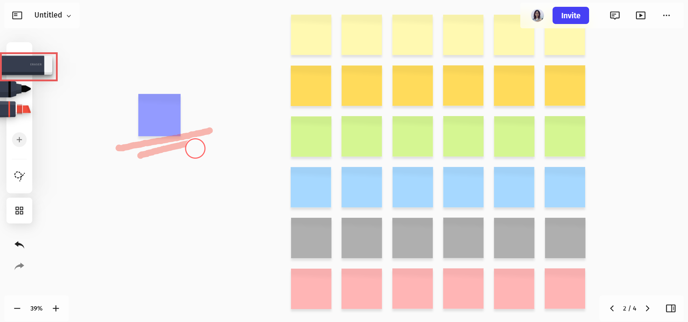 Tip: The faster you move your stylus with the eraser tool, the larger the eraser will become, use this trick to swipe clean large areas of sketches.

Smart Text
Vibe's smart text feature quickly converts handwriting to text on Vibe boards or in the Canvas iPad app. Just write, press and hold on the handwriting with your finger, and it's converted into legible text.
Smart Shape
Similarly, we can transform sketches into standard shapes and sticky notes. Just draw a shape, hold the stylus at the end of the drawing and the board does all the work.