Here is a step-by-step guide for setting up your Vibe Board Pro 75″ for the first time.
Setting up the Vibe board
1. After powering up the Vibe board and seeing the welcome message, please choose a system language.
2. Select your time zone, then click Next.
3. Select your preferred WiFi network and enter the password.
4. Give your Vibe board a name. (This will help you find the device when you wirelessly screencast.)
5. After finishing the initial setup, you arrive at the start screen. You can tap on Vibe Canvas, Vibe Cast, or App List to start whiteboarding, screencasting, or using 3rd party apps.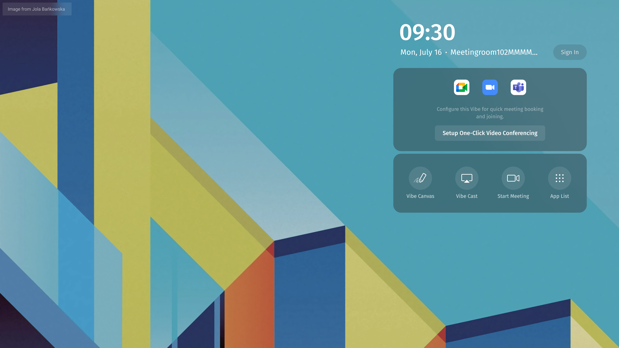 6. You can immediately start using the Vibe board as a public session, or you can log into your own Vibe account. Simply tap on the "Sign in" button in the upper right corner.
We recommend creating an account so that all personal settings and files are saved automatically as you work.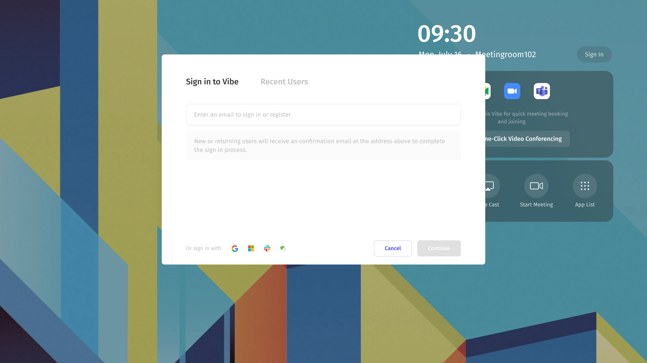 Related FAQ:
Why is my screen stuck on the Vibe logo during the first-time bootup?
If you have any trouble getting started, please contact our support team at support@vibe.us.