Tips for using the Zoom application with your Vibe board.
---
This article applies to the Vibe Board Pro 75″.
---
1. Installing the Zoom application
Before using Zoom, you will need to install this application from the Chrome Web Store. Find the official Zoom app and Add to Chrome.
2. Decide how you'll connect to audio
Vibe does not have a built-in camera or microphone, so you have two options:
Option 1 - Use 2 devices
Host or join the same Zoom meeting from another device (such as your computer) and connect to audio and/or video from that device.
Then connect to the same Zoom meeting from your board, but do not connect to audio (or you will have echo issues).
Option 2 - Use Vibe only
If you prefer to use only Vibe, you can attach a USB webcam and connect to audio from Vibe. We recommend using the USB 2.0 port with your webcam for the best sound quality.
3. Joining the Zoom application from Vibe
Once the Zoom app has been installed on your device, you can go back to App List to open this application. Depending on if you are using another device or not, you can then:
1) Join a Meeting (recommended if you are hosting the Zoom meeting from another device)
When joining a meeting, add your Meeting ID (and password, if required).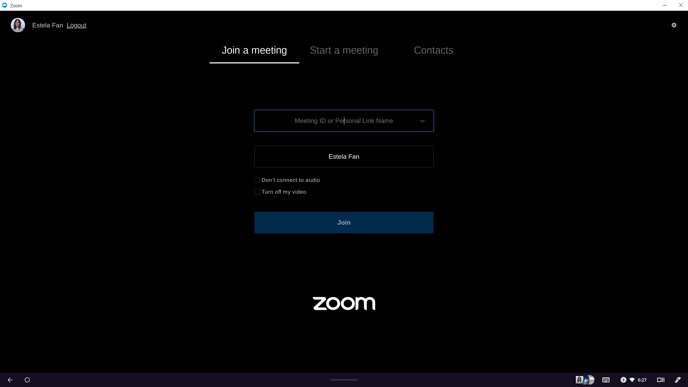 2) Sign In
Sign into your Zoom account and host the meeting from Vibe (this is the best option if you have a webcam attached to Vibe and are only connecting to Zoom from your Vibe board).
Note: We recommend doing a test run with the Zoom app before a big meeting, because the first time you use the Zoom application, there will be several pop-ups (ex: permission to record audio, permit drawing over other apps). Once you agree to these, the pop-ups should not come up again.
4. Sharing your Vibe Screen from the Zoom application
Once you are connected to the Zoom meeting from your Vibe board, tap on the black part of the screen to bring up the menu bar at the bottom of your screen, and select the "Share" option in the center.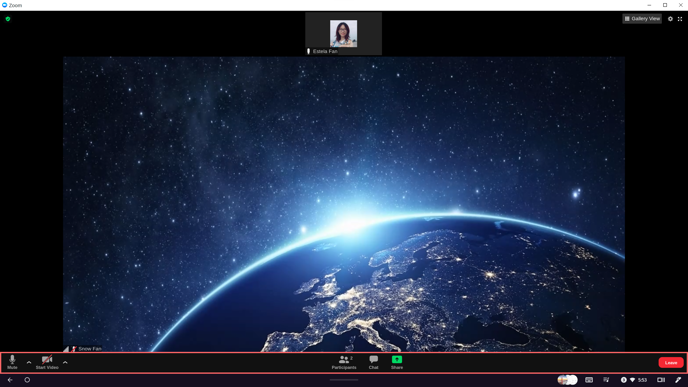 A menu will appear with options for sharing content. You could choose to mirror "Desktop" - this option will share your entire Vibe screen, or "Application" - this will cast any app you decide to display on Vibe.
Once you share your screen, it will minimize the Zoom application and bring your content to full-screen view. The Zoom application is still running, and you can tap on the task manager in the center at the bottom if you need to open it.